Medical Director appointed as Chief Executive of north London Trust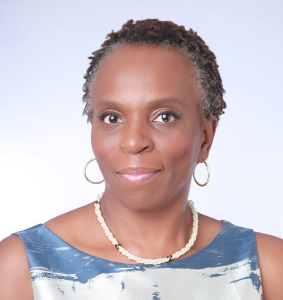 Dr Nnenna Osuji is currently the Deputy Chief Executive and Medical Director at Croydon Health Services NHS Trust in south London. An experienced haematologist, she will continue to provide clinical care when she takes up her new role in summer 2021.
Commenting on the appointment, Matthew Kershaw, Chief Executive and Place Based Leader at Croydon Health Services NHS Trust said:
"Dr Osuji has a been a driving force in our Trust for more than 16 years, championing health equality and clinical innovation to further improve our services in the borough. Her passion has always been our care for patients and through her leadership, ideas and support for her colleagues, we have continued to improve our care in Croydon.
"We will be sad to let Nnenna go but this is a fantastic opportunity and is greatly deserved as she starts the next chapter in her NHS career."
As medical Director, Dr Osuji is the most senior medic at Croydon Health Services, responsible for the Trust's medical workforce and for providing clinical leadership at Board level. A consultant haematologist in Croydon since 2005, she has been the Trust's Medical Director for the past five and a half years and Deputy Chief Executive for two and a half years.
Dr Osuji has represented Croydon at a number of forums that bring together leaders from across the capital and in south West London to make a real difference to the lives of local residents.
Her commitment to patient care in the NHS has also seen her named one of London's most inspiring black leaders in a list that last year included Mary Seacole, Stormzy and John Boyega. She has also been recognised for both clinical excellence and her senior leadership within healthcare.
Dr Nnenna Osuji said today:
"I am thrilled to have accepted the role of Chief Executive at North Middlesex University Hospital NHS Trust. Although it is hard to leave Croydon and South West London, and the phenomenal people I have come to know, lead and serve over the past sixteen years, I am delighted to join my soon to be new family at Team North Mid as part of the North Central London system. I am thankful for all that Croydon has given me over the years, forging strength and unity and a strong sense of civic leadership. These memories will stay with me always."
Arrangements will now be made to recruit substantively to role of Medical Director at Croydon Health Services. In the interim, the Trust's Deputy Medical Director Dr Subhro Banerjee will step into to the role.
Dr Banerjee has been an emergency care consultant at Croydon University Hospital since 2013 and was a locum consultant in the borough a year before that. Trained in London, Dr Banerjee also completed two out of his five foundation years in Croydon as well. He has been Deputy Medical Director for more than 16 months and prior to this the Trust's Associate Medical Director for acute medical care for more than three years.