World Religion Day at CHS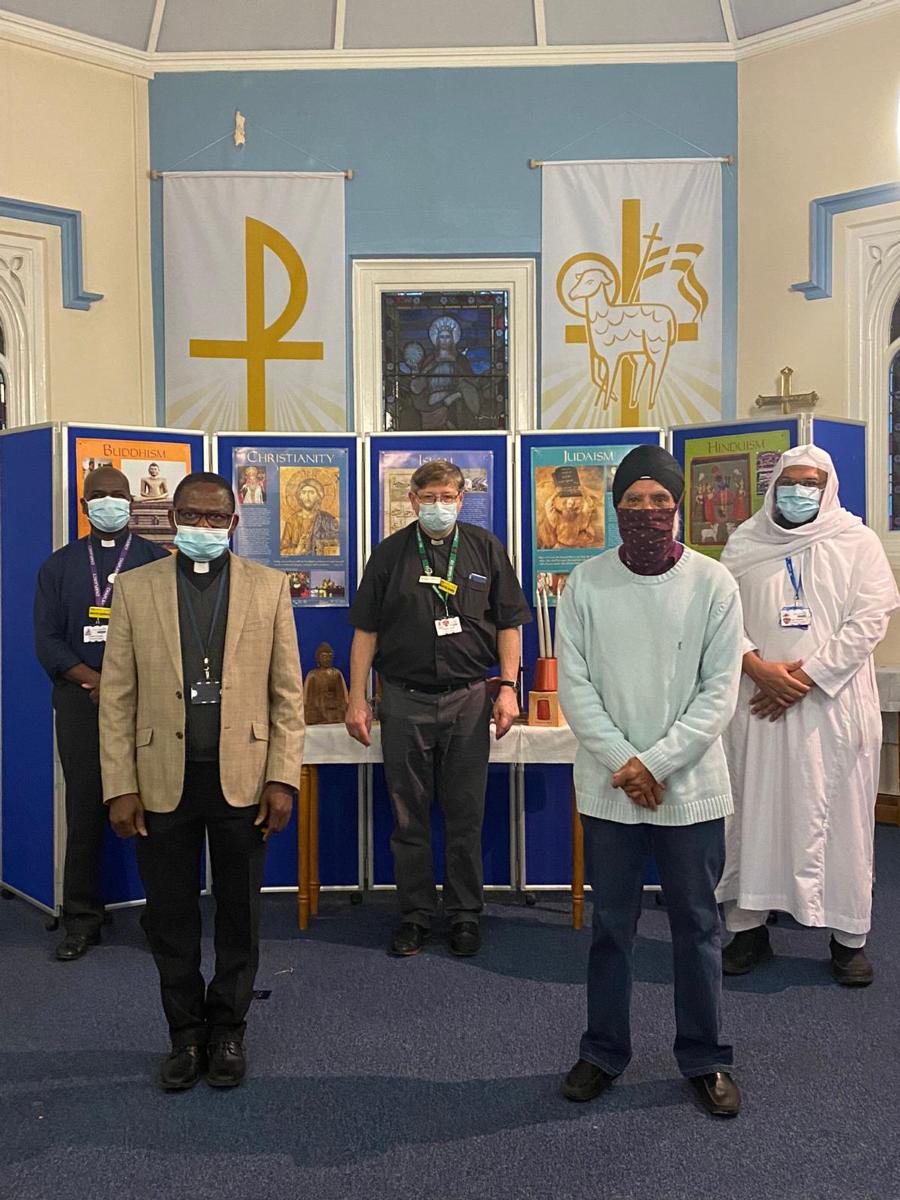 On 17th January, World Religion Day was celebrated across the globe on, and here at Croydon Health Services, our Multi-Faith Staff Network joined in the activities, led by members of our chaplaincy team and fellow CHS colleagues. The day highlights the importance of respecting all religions and celebrating all faiths.
With our multi-faith network being so strong, due to our community's abundance of diversity, we spoke to Reverend Andy Dovey and Reverend Lynbert Douglas, leaders of St Barnabas Worship Centre which is the chaplaincy service at Croydon Health Services Trust.
We asked the two about their thoughts and feelings on World Religion Day, how they deemed it significant and why others may want to get involved. Reverend Lynbert spoke about the importance of our belief forum in allowing staff of different faiths the chance to speak and discuss anything regarding their religion. Reverend Andy spoke about the care the chaplaincy is providing to staff, patients and their families specifically through this COVID-19 period, "I pray individually with them in their times of trouble and need… and in some instances just sitting and holding their hand, reminds us all that the presence of God is paramount."
Associates of the chaplaincy representing the multiple faiths in Croydon came to read scriptures and pray in recognition of World Religion Day.
Imam Luqman Hansrot a volunteer Muslim Chaplain shared with us a prayer that touched perfectly on how people can call for God in these testing times with Covid-19 affecting so many of us.
Priest Emmanuel of St Andrew's Church, Thornton Heath, read from Matthew 28 which outlines The Great Commission that Jesus gave to his disciples before returning back to his father in heaven.
Nimral Kelso, a volunteer Sikh Chaplain gave a reading and prayer from the Sikh faith which also touched on calling out to God for help and guidance through these tough Covid-19 times.
Reverend Andy Dovey read from 1 Corinthians 13:4 to round up the prayer readings which aptly summed up the contributions of the day. The group came together in a symbolic candle lighting ceremony which perfectly displayed the solidarity of the religious figures present.
St Barnabas Worship Centre is a chaplaincy available to all, both staff and the public, no matter your beliefs. It is a full-time service running to help you in your time of need, a message the chaplaincy team very clearly want to highlight. Support is always accessible no matter the time of day.
Make sure to watch the World Religion Day film on 'CroydonHealth' YouTube Channel or click the video link below, and keep up to date with what's going on around the Trust via our social media. Instagram: @croydonhealthservices & Twitter: @croydonhealth